The COLOP e-mark label sheet is a special adapted DIN A4 sheet for the e-mark. The labels stick to a wide variety of surfaces such as metal, glass, plastic or cardboard. A special marking ensures the optimal positioning of the e-mark. Each pack contains 10 label sheets with 30 labels each in a size of 48 x 18 mm.
Templates for the label sheets are available in the COLOP e-mark app and on the website. Either use these templates or make your own - make sure to set the start position to lateral, turn off cropping and set the imprint width to 48 mm.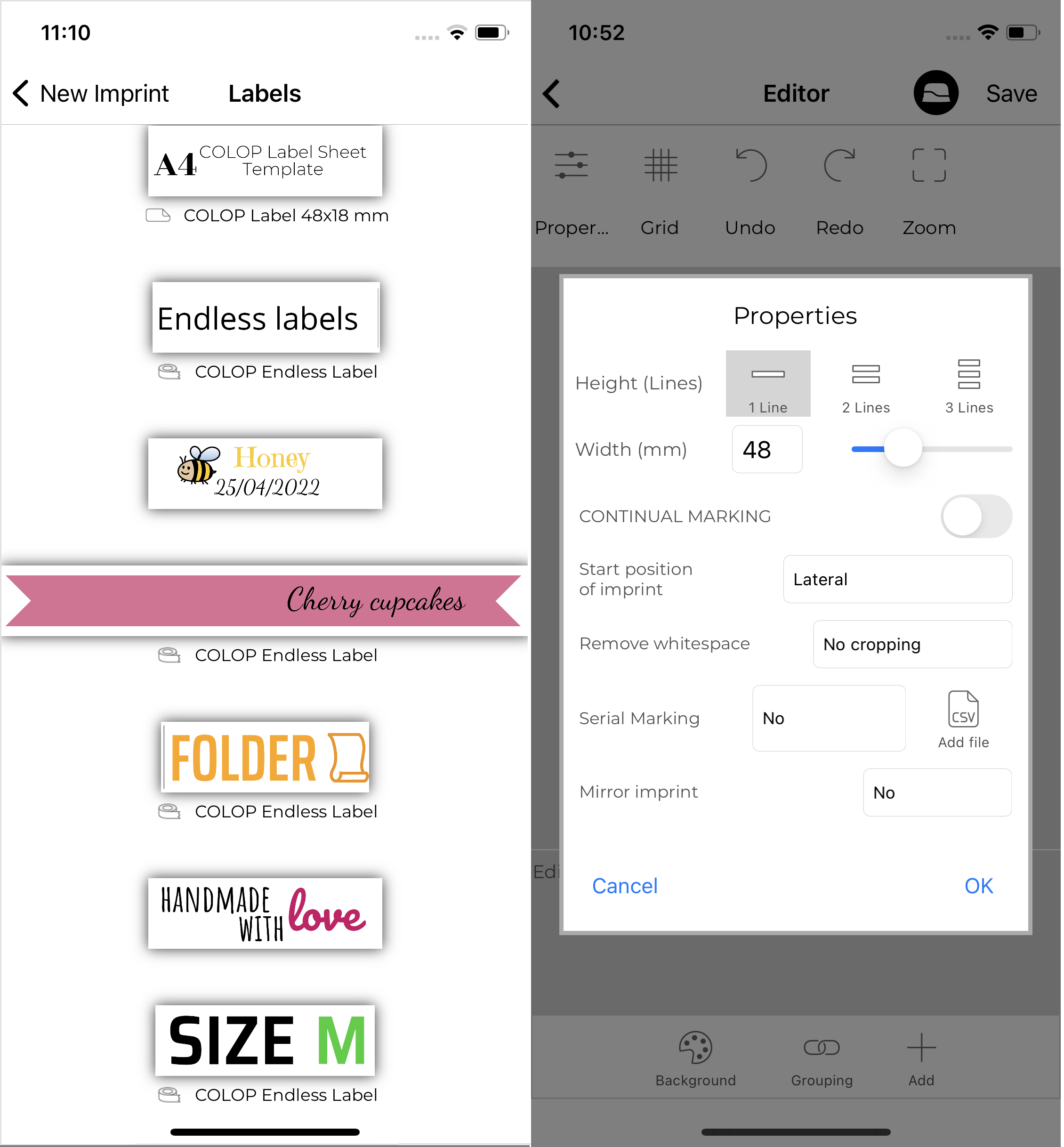 Where does the e-mark (create) start to print? How do I position it correctly?
How can I create an own imprint? What can I do in the editor of the app?