In the app / desktop software you will find different font styles:
e-mark (create) software fonts
In the app / desktop software you will find more than 40 different font styles, which you can use on any device, no matter if it is an Android, iOS app or desktop version.
In the mobile apps, software fonts are visible as black fonts.
System fonts
You can also use font styles that are installed on your device, these ones are displayed in blue colour. In the Windows desktop version, you can switch between e-mark software and Windows fonts.
Attention: if you are working on several devices (e.g. on an Android phone and Windows PC) and exchange imprints between devices, you might need to format them again, if the system font used is not available on the other device.
How can I add my own fonts to the app - customfonts
You can also add your own fonts in the app, please make sure that you have the right (check for copy right) to use them, though. There are many open source font platforms on which you can download font styles in '.otf' or 'ttf.' format.
Customfonts are displayed in brown colour.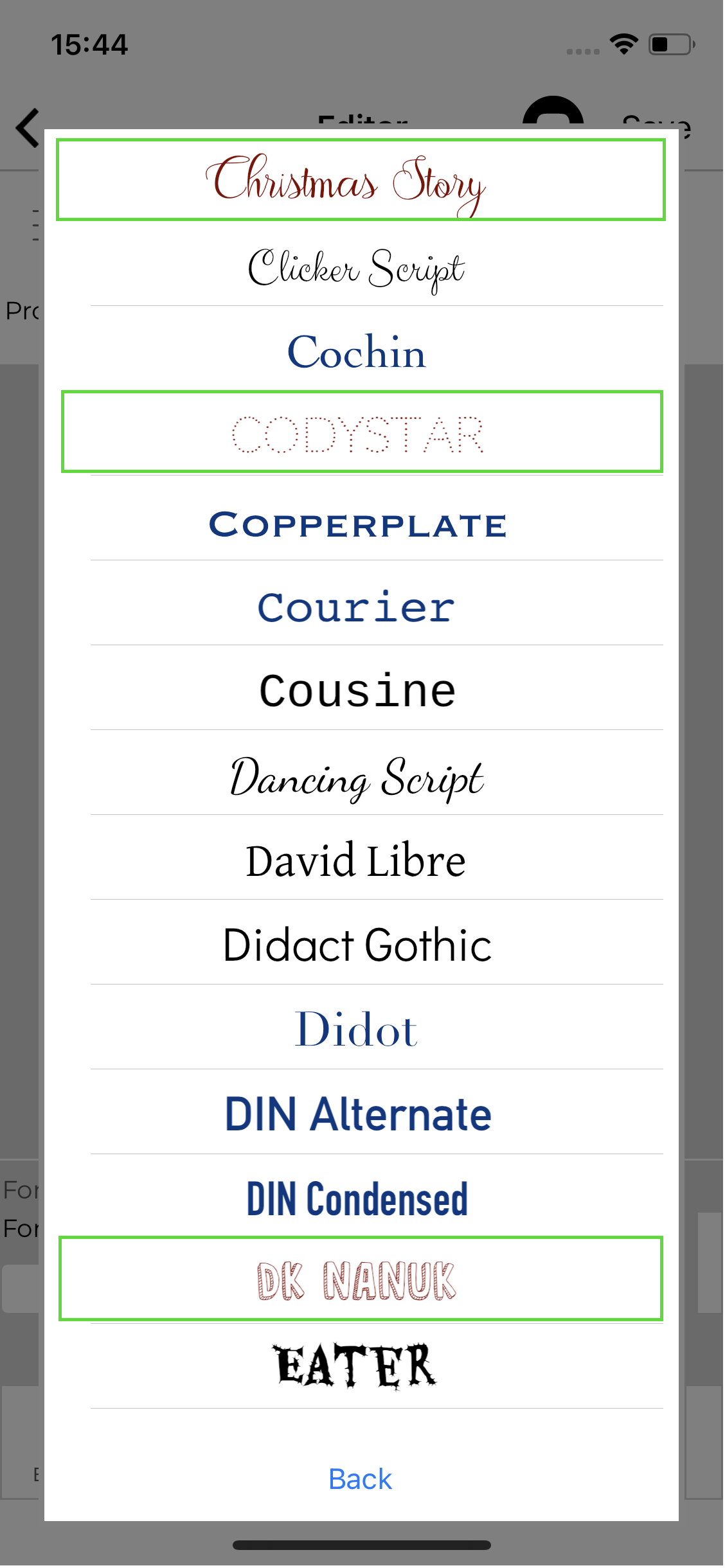 Import customfonts - in the mobile app:
Make sure you have your new font downloaded on your phone/tablet in '.otf' or 'ttf.'
Open the app and go to settings area
Click on Import custom fonts
Select the respective fonts (.ttf/.otf) to be imported in the app
Restart the app (close before in task manager)
The newly added fonts will now be displayed in brown colour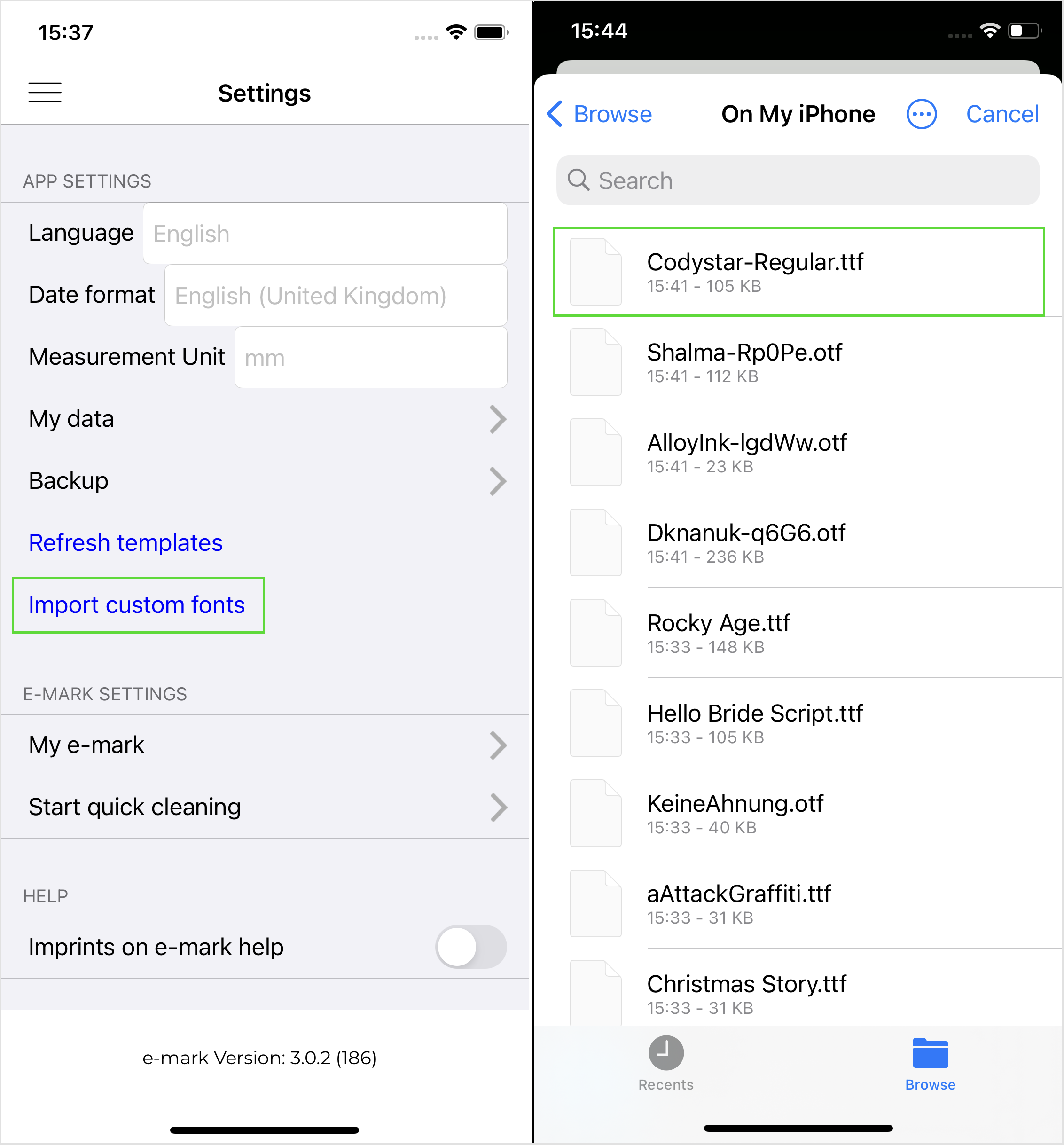 Import customfonts - on PCs and laptops:
Install new fonts on your PC
Start the e-mark (create) desktop software
Go to the editor and click on a text (or insert a text)
Switch under font styles in the editor from Software to Windows and select the new font style