In this article you will find instructions how to create and import backups in:
A backup stores all your imprints and is a great tool when downloading the app on a new device or saving everything before a new app update. Please follow the instructions for both the mobile and Windows versions.
Note: backups made in the Windows version are not compatible with the mobile apps and vice versa. Furthermore, a backup made in the e-mark app is only compatible with e-mark app and not with the e-mark create app and vice versa.
Backup in the mobile app
Make a backup in the mobile app
Go to the main menu in the app (top left corner)
Select Settings
Click on Backup
Create a new backup and save it on your device (or send via mail)
Import a backup in the mobile app
Make sure you have the backup file stored on your device
Go to the main menu in the app (top left corner)
Select Settings
Click on Backup
Import a backup from your device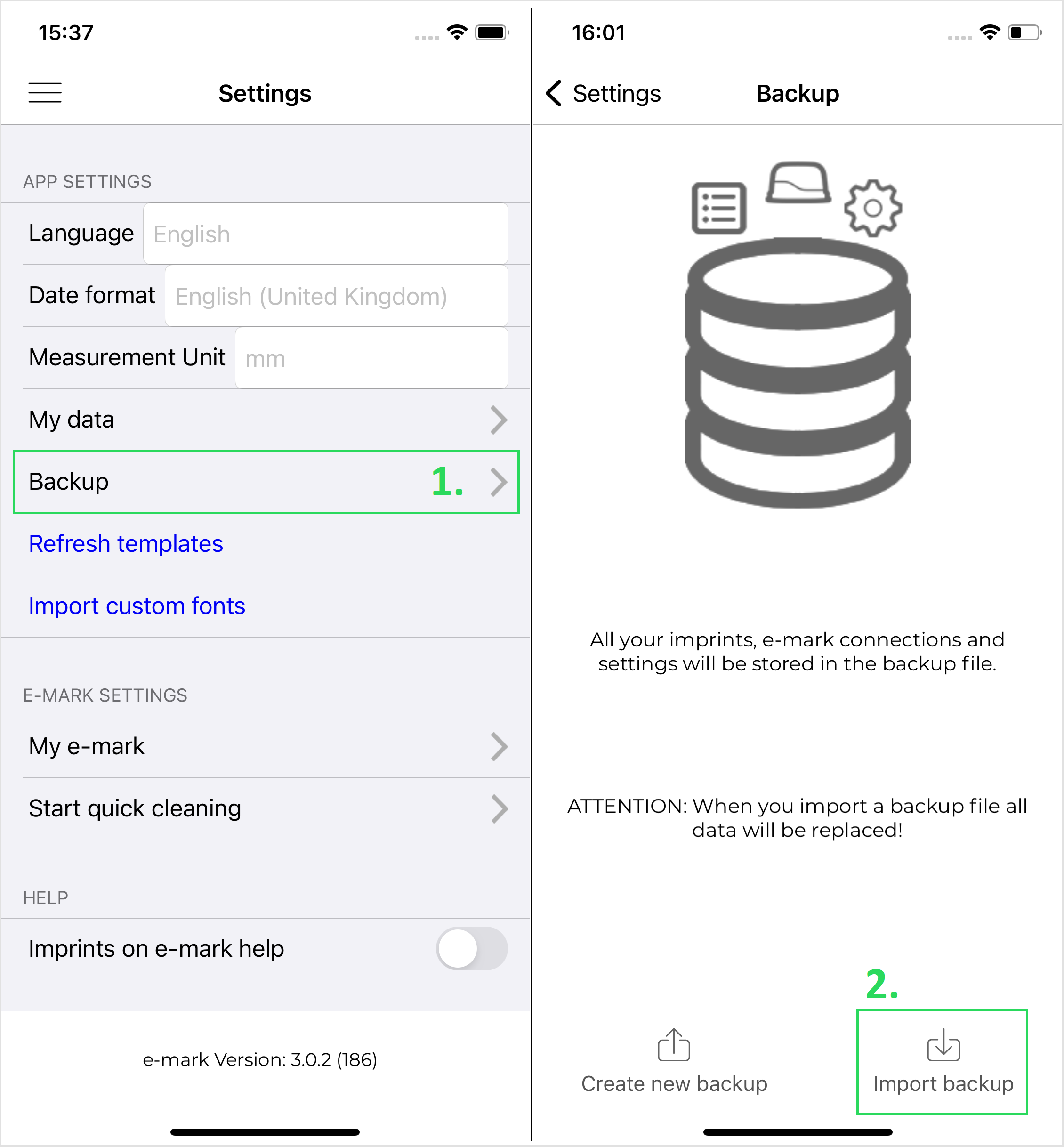 Backup in the Windows version
Make a backup in the Windows software
Go to Settings on top right corner
Click on Backup
Create a backup and store it on your device
Import a backup in the Windows software
Go to Settings on top right corner
Click on Backup
Click on Import backup and select the backup file you want to import