The e-mark has an automatic date and time function, which can be added to an imprint easily. The e-mark will always print the current date and time, even if you switch it off or disconnect from the app between two prints. Find below an overview and explanation of all date/time parameters in the app. The automatic date/time feature is only available for the e-mark, not for the e-mark create.
Design an imprint with date and/or time
Go to New imprint
Click on start without template
Add a date / time element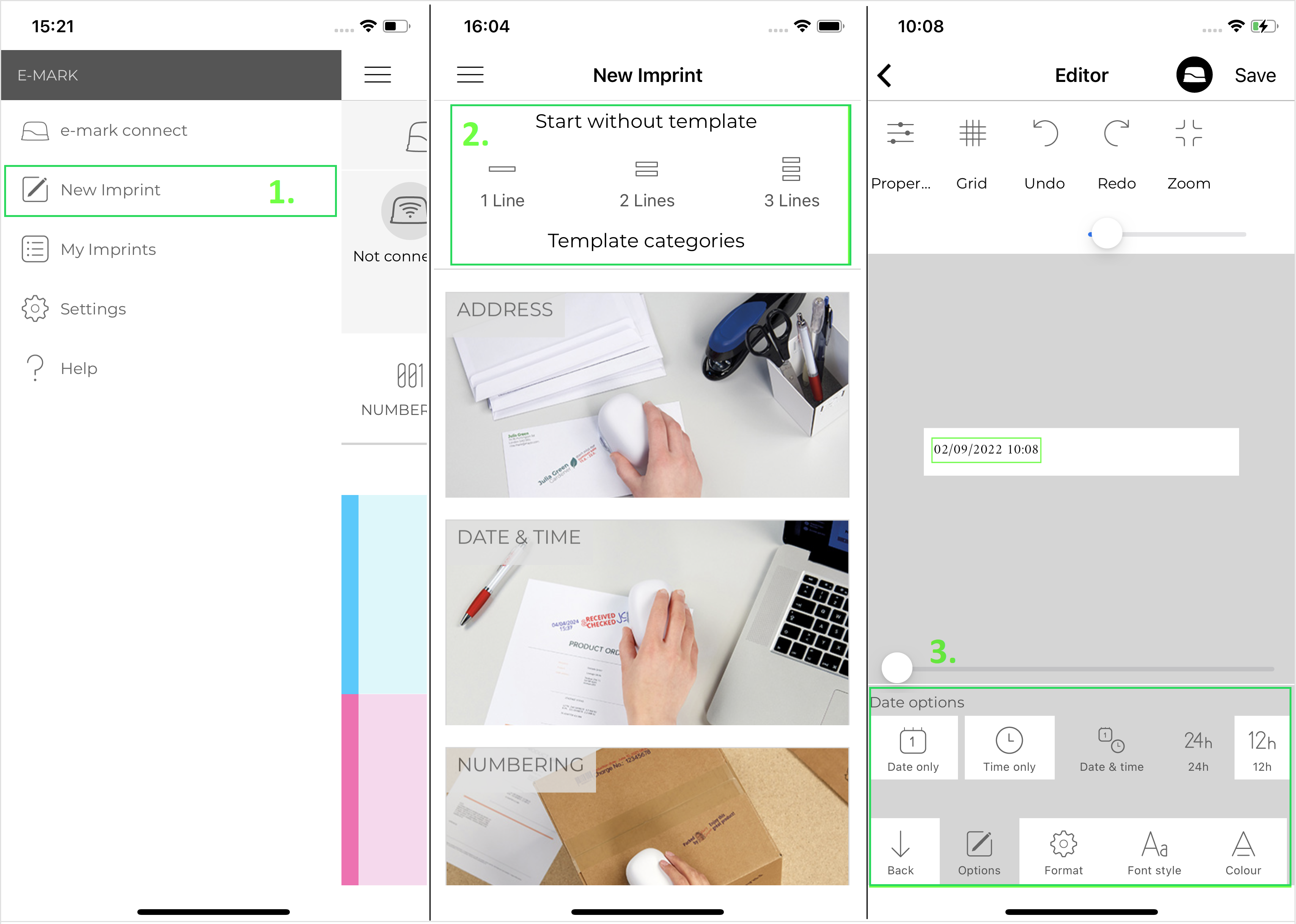 Alternatively, you can choose one of the predefined date and time templates and click on the date / time element to make changes.
You can adjust the following date / time settings:
Display date only / time only / date & time
Display time in 24 h / 12 h
Set a future date (add days to date, e.g. add 30 days to the current date)
Set a future time (add hours to time, e.g. add 6 hours to the current time)
Select a date / time format according to your chosen date format (change date format in settings according to your language/country)
Add a prefix or suffix to your date / time if preferred
Print the current date and time
Once you send an imprint with a date or time function to the e-mark, the only thing you have to do is print. The e-mark will always update the date and time and print it accordingly. It even continues to update the date and time when the app is closed or the e-mark is switched off between two prints.
Note: imprints with a date and time function cannot be stored on the e-mark at the blue, pink and orange positions or added to the print queue. Besides, please note that the e-mark resets the date and time whenever you remove your battery or your battery is completely empty and will hence not print the right information.